2see-iPS

We provide a new tool to aid researchers in identifying true murine iPS cell colonies, solely based on visual aspects. Its operation is based on an association study of the colonies morphology with alkaline phosphatase, using MAMDANI fuzzy logic modeling. By observing colonies characteristics under the microscope the rate of success on picking true colonies can be increased up to 85%. Click on the image to visit the specific website.
Hereditary Hemochromatosis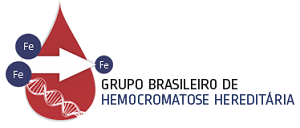 "Grupo Brasileiro de Hemacromatose Hereditaria" is a research program in a voluntary and non-profit group. It is composed of health professionals, patients, or people interested in any of the purposes and objectives that follow: Increase hemochromatosis information in different ways; to promote advanced support in the diagnosis and treatment of hemochromatosis, and improve the quality of life of patients, to help prevent the development of disease in relatives of patients and to enable the development of basic and clinical research in the context of iron metabolism and hemochromatosis.
Hipercol

"Hipercol Brasil" is a research program for people with familial hypercholesterolemia (LDL cholesterol greater than 210mg/dl and history of heart disease in family). In this program is offered the possibility of genetic screening of affected individuals. People who have familial hypercholesterolemia genetics are referred for treatment at InCor and your entire family is summoned to take the test. The earlier the diagnosis is made and the patient start treatment, the greater the chances of preventing heart disease and complications of high cholesterol. Click on the image to visit the specific website.
Bioterium

"Biotério Central da Faculdade de Medicina da USP" is a support service that assists users and researchers of FMUSP/ HC System and also external users to the USP. The DTAPEP – Technical Division in Support for Teaching and Research – through the years has been adapting to the concerns and demands of the academic community. Currently offers support for more than 290 research projects developed in different specialties offered by the Medical School. For use of the services, the registration on the PREMIUM Network website is necessary.
PREMIUM Network

"Rede PREMIUM" means Multi-user Equipment Network Program, created by the board of Medical School and the Executive Board of Medical Research Laboratories of Hospital das Clínicas. In order to stimulate research and innovation activities of FMUSP/ HC System, aims to provide to all researchers of the complex, and outside the complex, access to the most modern technologies of contemporary biomedical research and at the same time optimize the use of specialized financial and human resources.